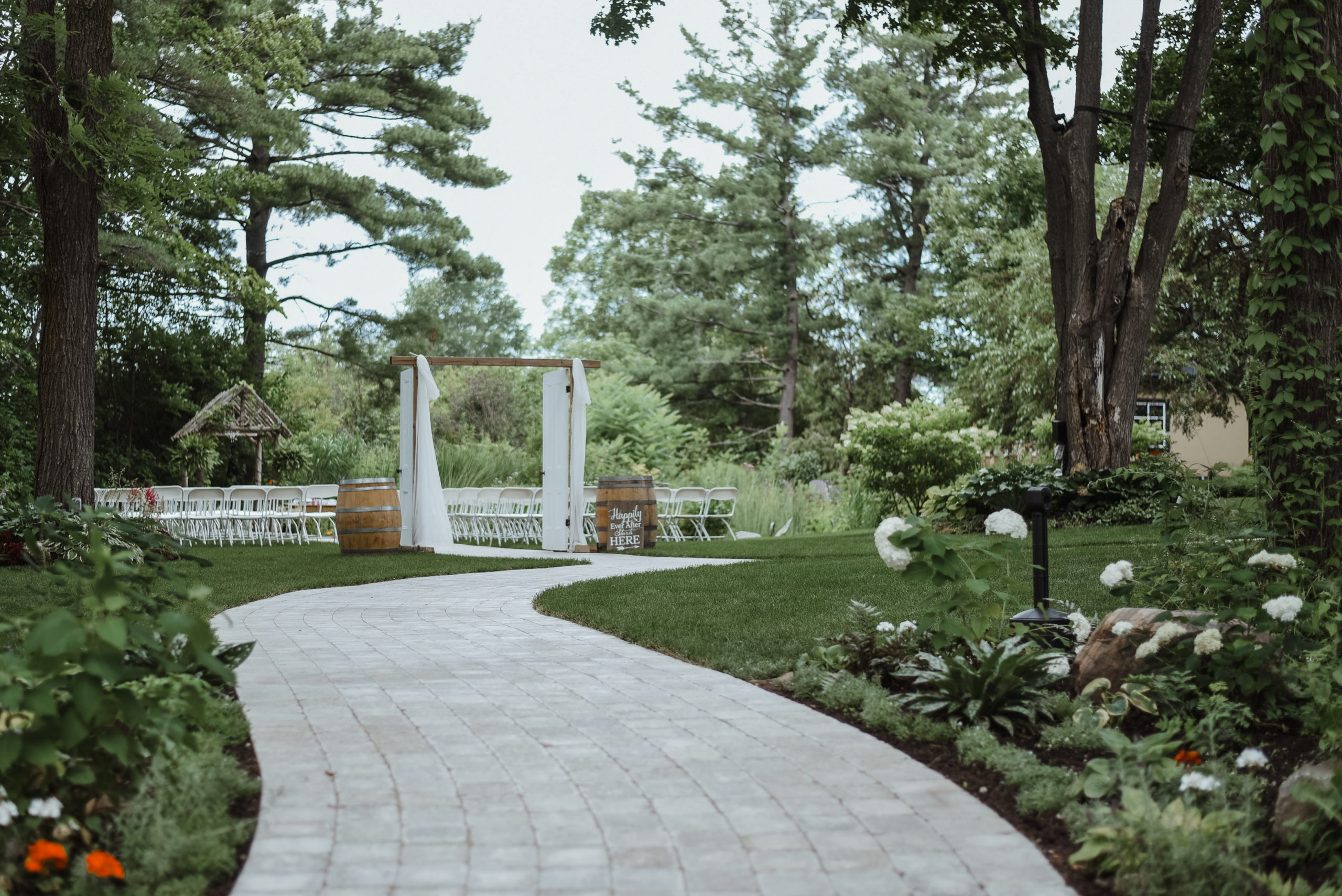 The present house was built in 1852 and has been continually inhabited by the Drinkwaters and their descendants.  Designed by an English Priest for his daughter and son-in-law, it is a combination of Georgian and Victorian styles.
Northbrook Farm Weddings & Events was founded in 2015 but has been the setting for weddings as early as the 1900's.  It now hosts weddings every weekend from the 1st of June until the 2nd weekend in October.
After being fortunate enough to host a number of weddings over the last few years we have answered a variety of questions for our couples.  See our FAQ section below for some of our most asked questions.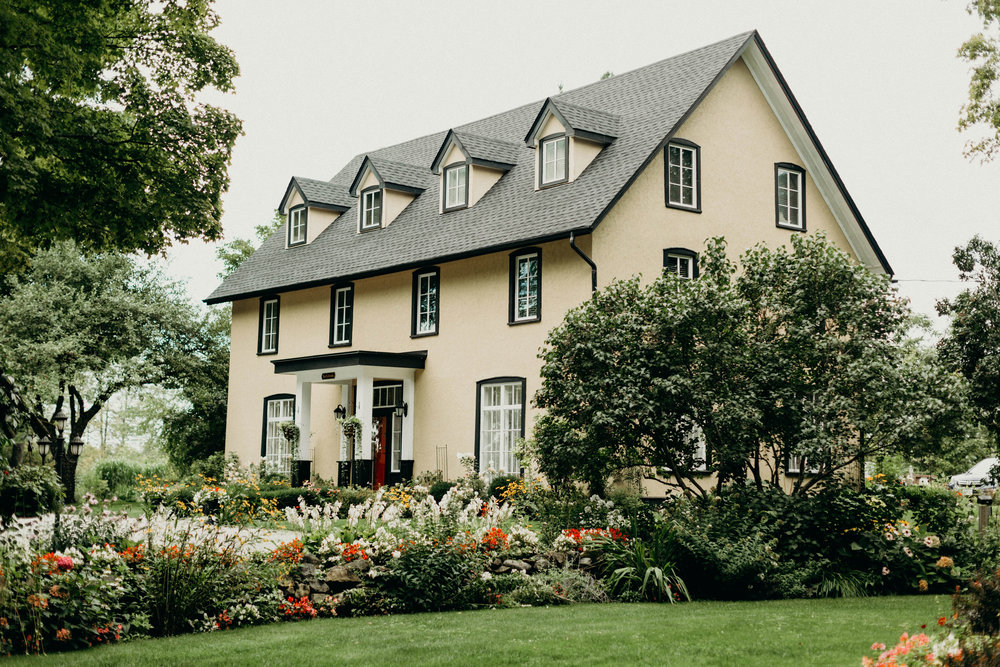 Evelyn Barkey Photography
The House
The property was acquired by Dr. John Drinkwater in 1832 who came from England with his 3 children.  The family kept journals of the early days of their new life in Canada and we are fortunate that we still have some in our possession. The first house to be built on the property was a log cabin.  In 1850 the cabin burned and the new house designed by Sarah Drinkwaters father, Reverend George Hallen, was built in 1852 for $396.00 and was originally 6700 square feet.  The stacked board construction of the house is unique and is architecturally significant.  All of the wood used to build the house was harvested from the property and milled in the Drinkwater sawmill on the North River, which is just a five minute walk from the Northbrook Farm. Few houses of this type remain and Northbrook is larger than most of the houses built using this method.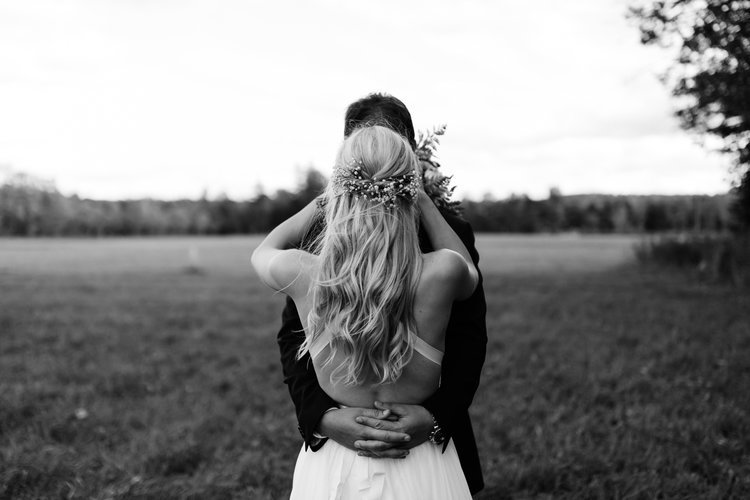 Joanna Crichton Photography
The Company
In 2008 Chris and Laurie purchased Northbrook and quickly began making improvements to the house and property.  Maintaining the original features of the house was important but it also needed to function as a 21st century home.  To that end new windows, foam insulation and geo-thermal heating were added to improve its efficiency.  When they hosted their first wedding for a friends daughter, they realized that there was an opportunity to move into a new business venture and began making enquiries about building a wedding venue business on the property.  After many discussions with the township, Chris and Laurie received the zoning change approval in 2016.  Quickly moving to acquire a tent and have continually added to our venue to make it easy for couples to hold their ceremonies and reception all in one place.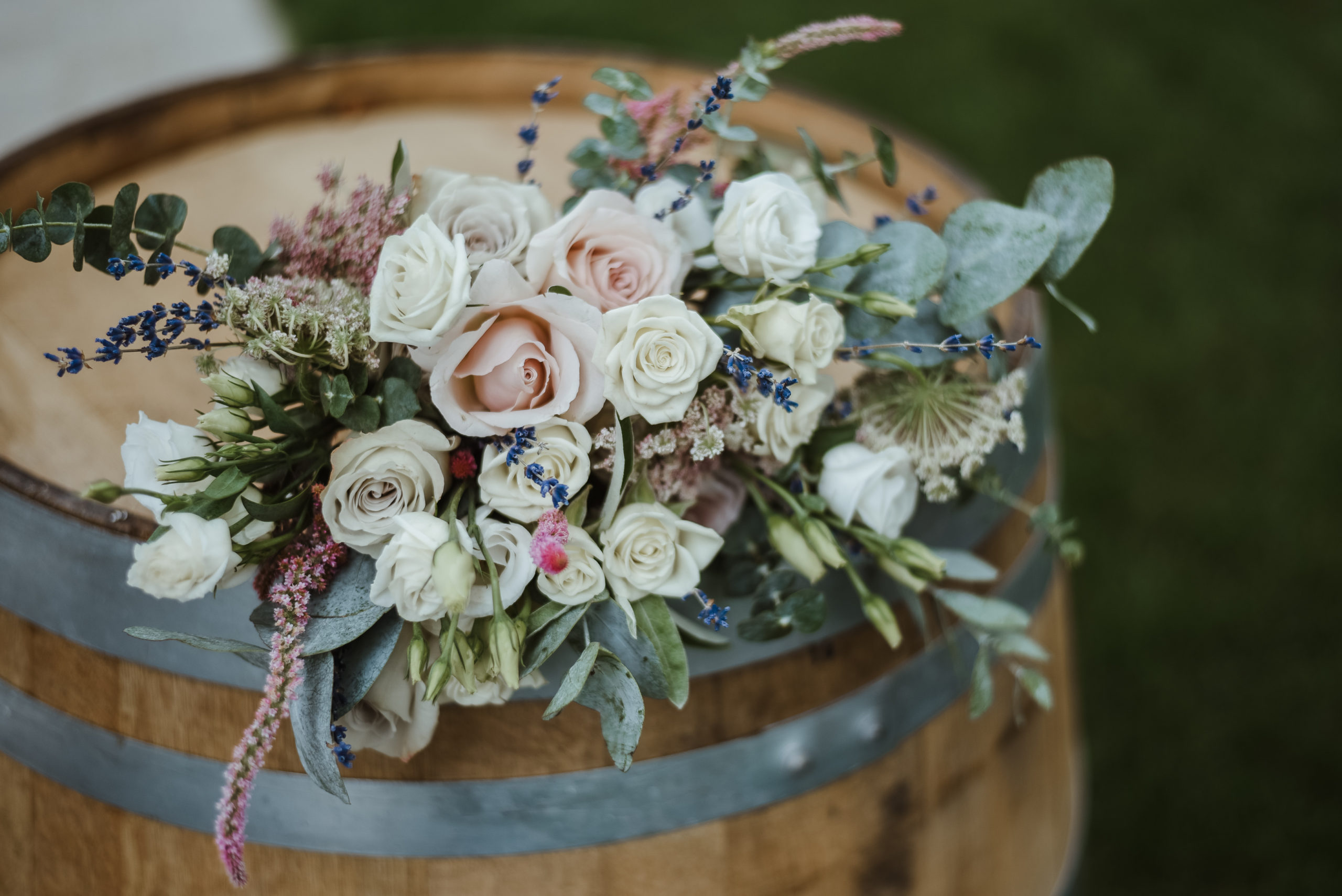 Where are you located?
Northbrook Farm is located at 3952 Fairgrounds Road in the township of Severn just outside of Orillia.
How Long Have You Been In Business?
Northbrook Farm Weddings and Events has been operating as a venue since 2013.
What types of events do you host?
We host ceremonies and receptions, corporate outings and team building events, anniversary parties and celebrations of life. If you have a differnt occasion in mind please let us know.
Do you live on the property?
We live in the farmhouse with our son and daughter-in-law and 3 dogs.
What happens if it rains?
If it rains our 40′ x 75′ tent serves as a great backup plan.
Do you offer a room for the bride to get ready?
The bride will have access to the family washroom complete with lockable cupboards during the event to get ready and store personal items.
What is your capacity?
Our capacity is 160 maximum
Is there parking on site?
There is lots of parking on site and Northbrook staff assists with guest parking.
How far from Toronto is the venue?
We are approximately 1 hour from the North side of Toronto.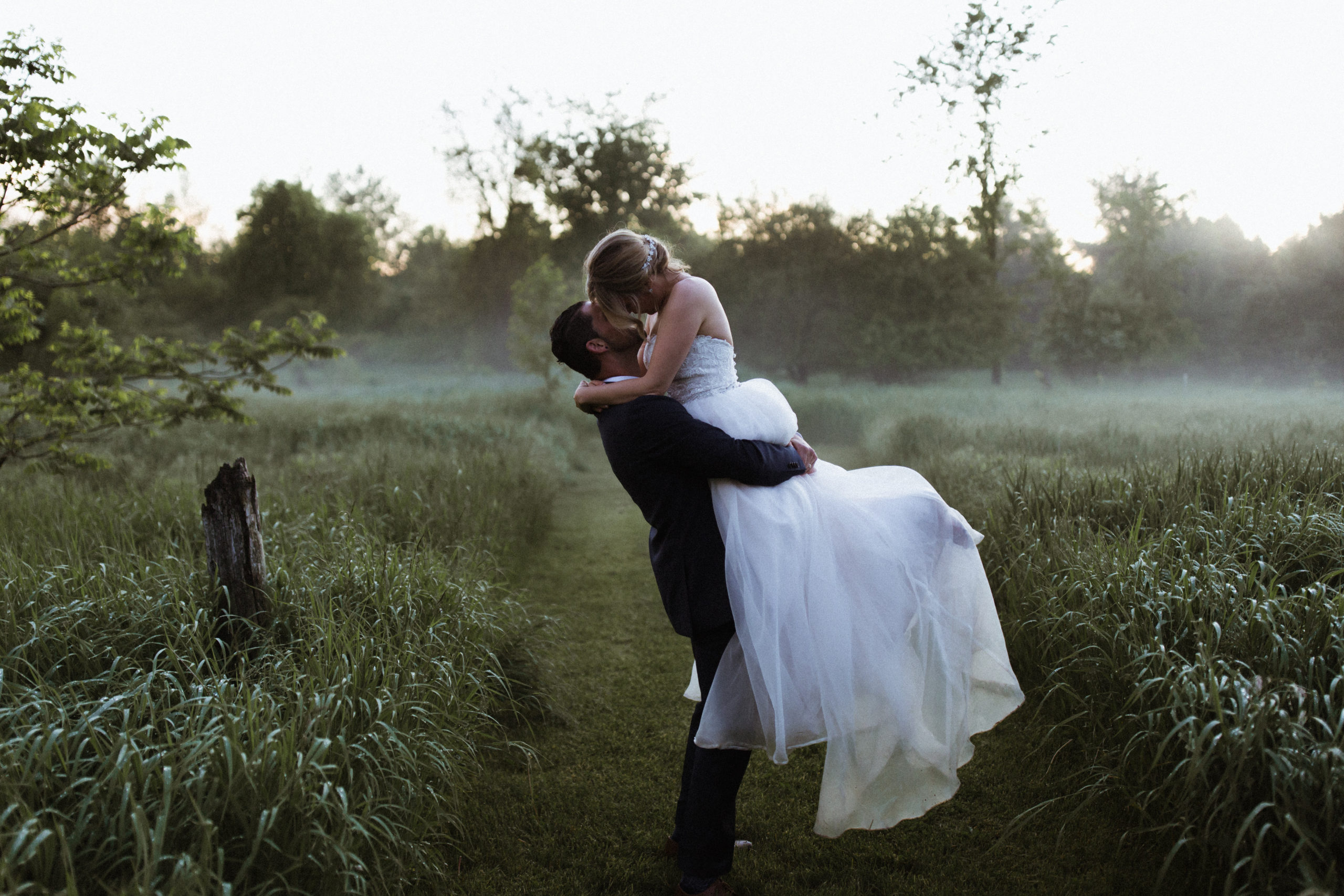 Joanna Crichton Photography
We recently celebrated our daughter and son-in-law, Megan & Cor's fourth wedding anniversary with the happy arrival of their second child, a son Jack. We were reminded of the spectacular day we had at your venue September 14, 2013. This is simply to say Thank You once again for all you did for us & continue to do for others on your beautiful grounds.  Wishing you continued success!
I got married at Northbrook a week ago, and I am still sitting here in "awe" at how incredibly amazing the venue and day was!!! Chris and Laurie the owners of this venue, I can not speak highly enough about them! All of our guests had such a lovely time and one they will talk about forever! Northbrook Farms and Weddings truly is a hidden gem!!!
Do you Have a Question?
If you have a question about holding a wedding or other event at Northbrook Farm than please let us know.